Knowledge Resource
The Industry Standard for Pipeline Engineering Calculations for Over 20 Years
AC Mitigation Solution Buyers Checklist
The AC Mitigation Solution Buyers Checklist covers the important factors in mitigating the influence of high voltage power lines in the right-of-way, which is one of the greatest ongoing challenges for pipeline engineers. Although it's one of many factors, it's critical to minimize AC-induced corrosion in design and practice to ensure the long life, productivity, and safety of high-value pipeline assets. 
Selecting the right AC mitigation software solution can have an impact on your operations a liabilities many years into the future. So getting the mitigations calculations right, on time, and within budget are all the best practices and standards for pipeline asset owners and engineering service providers alike. That is why Technical Toolboxes is proud to present this unique eBook that lists the considerations of AC mitigation software solutions. 
The AC Mitigation Checklist ticks off all the boxes in what a solution should include, what it should achieve for pipeline engineers, and how it should achieve it. The Checklist clarifies the main topics you should ask for when selecting an AC Mitigation solution, so you can reduce your costs, cut excess time off your AC Mitigation calculations, and feel confident in the accuracy and efficiency of your software. Download the guide and read what constitutes a complete AC Mitigation solution to lead your organization to the right solution purchase decision.
Technical Toolboxes is a leading provider of solutions, online resources, and specialized training for pipeline engineering professionals worldwide. That is why we cover the topics that matter to pipeline engineers. The AC Mitigation Solution Buyers Checklist is a free downloadable resource to help asset owners and engineers make the best choices for their organizations. Download the guide for an informative read that covers all the bases.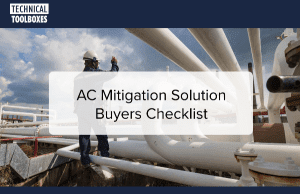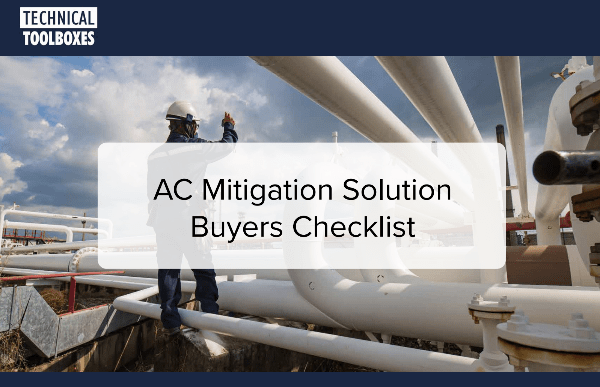 Download the AC Mitigation Solution Buyers Checklist to find out:
What comprises a complete solution

What training requirements to expect

What integrity and corrosion factors matter most

What is automation in the context of AC mitigation

What other factors to think about before you buy