Knowledge Resource
The Industry Standard for Pipeline Engineering Calculations for Over 20 Years
HDD PowerTool ROI Guide
The HDD PowerTool ROI Guide drills down the value of the engineering tools that support horizontal directional drilling. It reveals how risk exposure and HDD expenditures cut into the profitability of organizations designing or constructing bore paths in the midstream oil and gas sector. Asset owners and engineers can improve ROI and profitability using the HDD PowerTool.
This robust and accurate tool is a design and validation solution that standardizes calculations and enhances engineering performance to save time and mitigate costly risks. If a bore path fails, the project's cost will increase. Traditionally, engineers compensate by increasing margins in their calculations. With the HDD PowerTool, margins of error are replaced with accurate information, driving leaner and more consistent resource allocation. 
Along with accurate data, teams can gather information quickly, resulting in fewer engineering hours per analysis. When comparing the dollar-value savings with the tool's fractional cost, which includes the hundreds of thousands in savings from expensive mistakes, possible fines, and expenditures, the software system is a remarkable way to generate a high return on investment. 
Engineers, contractors, and operators looking to reduce operational expenses, avoid reputational liability if an HDD design fails, and increase the effectiveness of the engineering team should review the HDD Powertool ROI Guide. The ebook will help you understand the value that your organization will gain with reductions in expenditures, increases in productivity, risk avoidance, and efficiency. Download the free resource now and learn how your company can increase profitability and sustainability.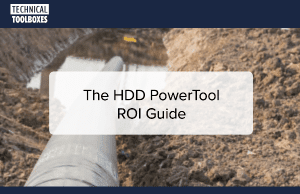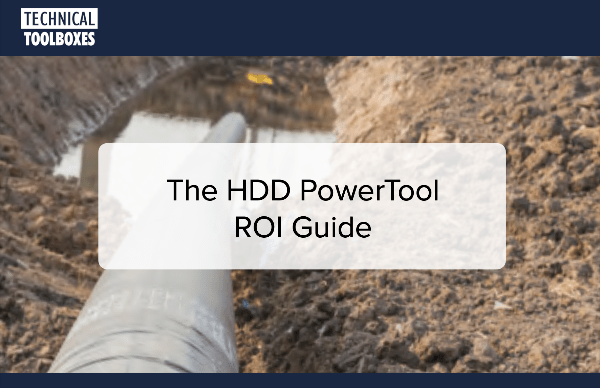 Download the FREE ebook to read about:
How the HDD PowerTool can help you avoid costly errors, fines, and remediation

How to replace margin of error estimations with accurate data for reliable calculations

The return on investment benefits derived from simply using the tool

The costs reductions that the HDD PowerTool offers 

How productivity gains add to ROI for HDD