Knowledge Resource
The Industry Standard for Pipeline Engineering Calculations for Over 20 Years
HDD PowerTool Success Stories
HDD PowerTool success stories in the words of the engineers, operators, and service providers that use this remarkable software. This downloadable eBook of case studies testifies to the experiences of HDD PowerTool software customers. We asked a variety of industry players about how they work with HDDPT and we're excited to share what they say about it. Read for yourself about their experiences with this powerful design tool for planning horizontal directional drill paths.
The HDD PowerTool Success Stories eBook lays out the context of HDD in midstream oil and gas. The guide explains the software's function and benefits in terms that are accessible to engineers and non-engineers alike. It gives testimony from the perspectives of capital project management, construction, and design. Additionally, it captures the insightful feedback they provided, their gains, and the losses they avoided.
Done correctly, HDD bore path construction is a cost-effective and reliable construction process for energy pipelines and other utility conduits. However, bore-path inaccuracies can result in frac-outs or other expensive mishaps, and things rarely go completely as planned. This set of HDD success stories shows how HDD PowerTool leverages the power of technology using practical experience from industry experts while maximizing a return on investment.
HDDPT leads the field in bore path design and validation. It produces and validates all of the horizontal directional drilling calculations for pulling pipes under otherwise impassable obstacles. The Success Stories eBook documents how this powerful design software transforms real-world outcomes. Download the eBook to read the testimonies and what HDD PowerTool can do for you.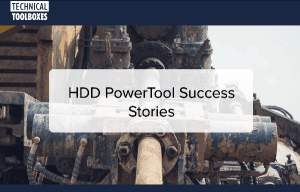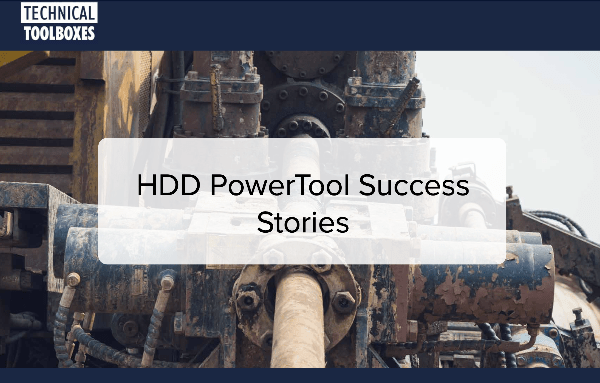 Download the eBook to read how:
Pipeline engineers get more productivity from drill path design 

Asset owners and contractors find assurance in design validation

Operators avoid excessive costs and maximize profitability

HDDPT serves users' financial, managerial, and design perspectives

And much more!