Knowledge Resource
The Industry Standard for Pipeline Engineering Calculations for Over 20 Years
The Corrosion Buyers' Guide
Choosing the right Solution for corrosion analysis means having enough information to make an informed decision. That is why Technical Toolboxes created the Corrosion Solution Buyers Guide. This information-packed guide explores all of the factors involved in selecting the right software tools with which to address corrosion at all stages of the pipeline lifecycle.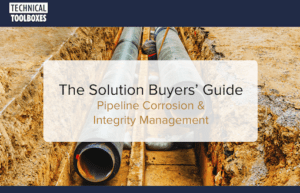 It is a free download that includes:
Who should read the Guide

Why it matters to pipeline engineers like you

The dimensions to consider in choosing your solution

What is it that makes each dimension unique but critical

Technical Toolboxes products that address it

And much more!