Strategic Partnership
PRCI AND TECHNICAL TOOLBOXES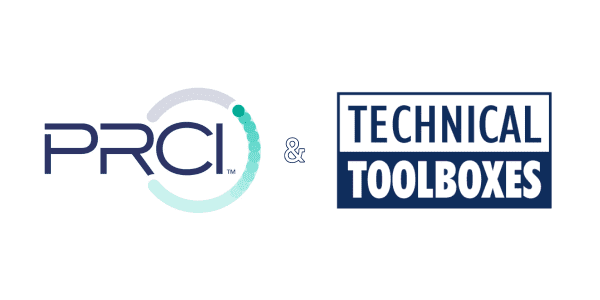 PRCI AND TECHNICAL TOOLBOXES DELIVER INDUSTRY-DRIVEN ENGINEERING SOFTWARE
The strategic partnership between Technical Toolboxes and the Pipeline Research Council International (PRCI) delivers software solutions that address the most pressing engineering challenges faced by companies operating and servicing pipelines in the energy industry.
From Industry-Driven Research to Industry Standard Software
Every year, PRCI produces collaborative research results that align with the industry's priorities. Members allocate funds directly to the projects important to their operations and business drivers by means of annual voting ballots. Research projects are planned and developed through PRCI's Technical Committees which are comprised of technical and operational experts from the world's leading midstream companies.
Key outputs of PRCI's research projects often include the development of software solutions to address industry-driven engineering challenges. These software solutions align with industry standards and best practices, and have been designed, developed, and tested by pipeline professionals from industry-leading engineering firms and pipeline operating companies.
Through its role as PRCI's software distributor, Technical Toolboxes implements these solutions on the Pipeline HUB engineering software platform and integrates them with existing engineering applications, value-added platform tools, and GIS functionality, to help engineering teams accelerate project schedules, lower expenditures, and reduce risk through digital transformation.
PRCI AND TECHNICAL TOOLBOXES SOLUTIONS
The following products are joint software solutions offered by PRCI and Technical Toolboxes. While these solutions are available for purchase to the entirety of the energy industry, they are included at no cost beyond the membership fee for PRCI member companies based on level of membership.
PRCI AC Mitigation Toolbox
PRCI Hot Tap Toolbox
PRCI RSTRENG
PRCI On-Bottom Stability (OBS) Simulator
PRCI HDD Toolbox

ALL SOLUTIONS ARE INTEGRATED ON THE PIPELINE HUB PLATFORM
A centralized data repository for all applications and reports, shareable across teams
All tools are GIS integrated to provide visual representations of pipeline assets and automated elevation import
Automated report generation with a click of a button to fulfill TVC (traceable, verifiable, complete) documentation
Customizable dashboards to put industry-leading tools at your fingertips
About PRCI
A global research association founded in 1952, PRCI is recognized for the development and deployment of peer-reviewed technical solutions. Early success in solving industry technical problems demonstrated the impact and benefits of industry collaboration and the leveraging effect of voluntary funding. Originally the Pipeline Research Committee of the American Gas Association, PRCI became an independent not-for-profit corporation in 2000. Membership located in Asia, Australia, Europe, Middle East, and North and South America includes the world's leading pipeline companies and the vendors, service providers, equipment manufacturers, and other organizations that support the industry. With the commitment and technical expertise of its members, PRCI continues to develop dynamic research programs devoted to identifying, prioritizing, and implementing the industry's core research objectives.
About Technical Toolboxes
Technical Toolboxes is a leading global provider of integrated and cloud-based pipeline engineering software and industry training for pipeline engineering and technical professionals. It's software products help hundreds of companies throughout the world meet the day-to-day demands of the pipeline and energy business. Technical Toolboxes works with many companies to enhance and improve their software products by utilizing new technology and development methods.