HOUSTON (Jan. 20, 2022) – Technical Toolboxes, the leading global provider of desktop and cloud-based pipeline engineering software, has been acquired by HKW, a middle-market private equity firm focused on growth-oriented companies.
Drew Lafleur, chief executive officer, Technical Toolboxes, said, "Our cloud-based software platform equips engineers, consultants, and operators with the tools and knowledge necessary to reduce risk, accelerate project schedules and decrease costs. With the resources HKW will provide, we aim to achieve our next level of growth and beyond."
Daniel Kim, partner at HKW, said, "The energy industry is supported by aging infrastructure. Technical Toolboxes provides proactive risk management software solutions to support the safe, environmentally risk-mitigated delivery of energy. We are excited about partnering with Drew Lafleur and his team to support the growth of the company within the midstream sector."
Rick Ammar, principal at HKW, added, "Technical Toolboxes' software solutions fit squarely in HKW's investment areas of focus. The company has a multi-decade track record of evolving with the changing needs of the industry, product innovation, and improvement; positioning it as the reference solution for today and the future."
###
About Technical Toolboxes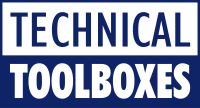 For more than 20 years, Technical Toolboxes has been a leading software provider supporting midstream engineering needs. Products such as the Pipeline Toolbox, RSTRENG, AC Mitigation Toolbox, and Horizontal Directional Drilling (HDD) Toolbox have become industry standards for daily engineering analysis and are used by more than 400 leading operators and service providers in the midstream pipeline sector. The products enable operators to ensure standardized practices as they manage complex projects – both from their office and in the field. Find out more at www.technicaltoolboxes.com.
About HKW


HKW is a middle-market private equity firm investing in companies with talented management teams in the US and Canada. HKW targets companies in the Business Services, Health & Wellness, and Technology sectors. Since 1982, HKW has sponsored 65 platform transactions of lower middle-market companies throughout North America and 71 add-on acquisitions. Find out more at: www.hkwinc.com.
Please follow and like us: