Pipeline Engineering Software
Get A Demo
The Technical Toolboxes Team Is Here to Help
Our integrated engineering solutions and quality controls optimize every project while helping you cut costs—increasing productivity every day.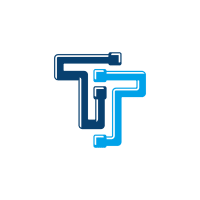 Discover how our programs can help your team succeed by speaking to us about a software demo today.
Enter your information below to get connected, and one of our dedicated representatives will be in touch quickly to answer all of your questions. Get ready to start seeing the results; let Technical Toolboxes enhance your pipeline operations now!
We invite you to request a Demo to see our software in action, and experience why it is considered the top of its class in the industry. See firsthand why clients around the world are raving about our innovative features and easy usability. Don't wait any longer!
Need Immediate Assistance
You don't have to wait for one of our representatives to call you. Email, Call or Visit us. We're here to help, whenever you need it!
We understand that sometimes time is limited and being able to receive assistance quickly can make all the difference.
For general information:
Phone: (713) 630-0505
Fax: (713) 630-0560
Technical Toolboxes
10370 Richmond Ave, Suite 1150
Houston, TX 77042