Evaluation of Metal Loss Corrosion with RSTRENG
As printed in Pipeline & Gas Journal
By Joe Pikas, Corrosion Specialist, Technical Toolboxes
Corrosion metal loss assessment is a method for evaluating the strength of corroded pipelines that includes criteria from ASME/ANSI B31G, which is a guide for the evaluation of the remaining strength of corroded pipe.
This method permits evaluation of large areas of metal loss in the body of the pipe and pitting clusters and the effects of corrosion on other areas of the pipe.  The original B31G and modified B31G (Level 1) focus primarily on single pits found on the pipe.
However, RSTRENG (Level 2) focuses on multiple pits and clusters found on the pipe, whereas Battelle's NG-18 work was used as a Level 1 evaluation for the more conservative B31G calculations. Read more about metal loss evaluation with RSTRENG: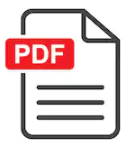 Please follow and like us: